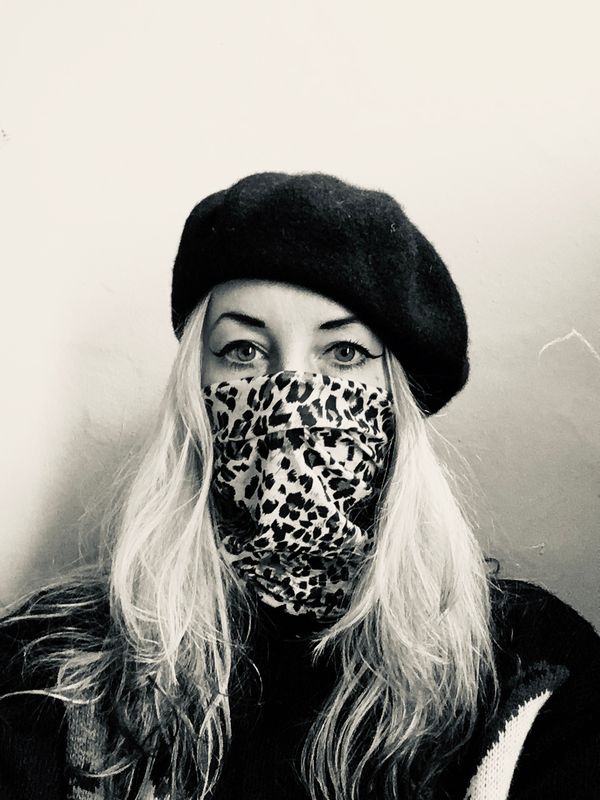 Born in North London in 1979 and raised in the Suffolk market town of Bury St Edmunds, Kate Jackson left home to study English and History and subsequently Fine Art in the concrete and steel city of Sheffield in 1999. It was there that the Brutalist architecture and DIY music scene forged her identity and there that she formed The Long Blondes in 2003 along with Dorian Cox, Reenie Hollis, Emma Chaplin and Screech Louder. The Long Blondes went on to release two critically acclaimed albums on Rough Trade Records before the band came to an end in 2008.
In the following years Kate wrote and recorded her debut solo album with ex Suede guitarist and producer Bernard Butler, performed with Sheffield legends Heaven 17 and B.E.F, wrote songs with ex Ants Marco Pirroni and Chris Constantinou and toured with her own band The Wrong Moves whilst at the same time focussing her intentions on her first dream of becoming a painter. It was in 2012 whilst feeling lost in the mire of the music industry that she decided to draw something every day. This disciplined practice soon led to a series of architectural drawings which would form the basis of her future work.
Kate's formative years living in Sheffield and touring the country with The Long Blondes informed her large scale acrylic paintings of Brutalist and concrete architectural structures, motorway flyovers, bridges and service stations. She is interested in the transience of architecture and the evolving urban landscape, in particular Brutalist structures of the mid - late 20th Century, in the sculptural qualities of concrete and in the beauty of light and shadow cast on these structures at certain moments in time.
Her process uses layers of acrylic paint to build up an opaque, graphic surface, eliminating all evidence of the brush, so that the work appears at first glance to be printed rather than painted. She uses bright, bold, uplifting colours to portray what are often considered to be ugly 'concrete monstrosities' literally in a different light and uses colour palettes that reference pop music and popular 'low brow' culture from British film and TV to highlight the relationship between the two.
Kate is also an urban hiker and walking is an important aspect of her work. She is often looking for connections between structures, Ley lines and traces created by historically significant moments or events in time. The act of walking and the ritual of creating the work that follows adds another layer to the ever evolving urban landscape we inhabit.